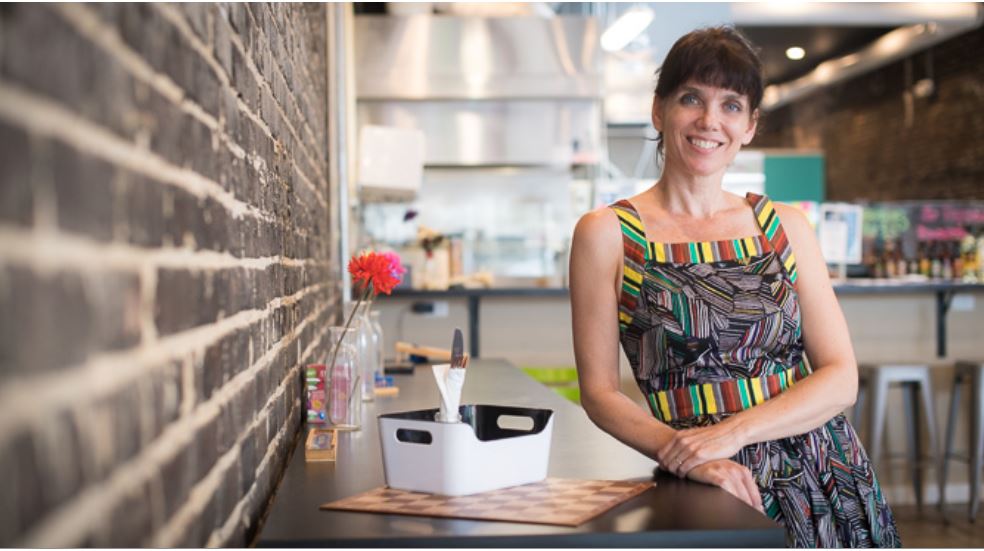 Rachel Bodkin-Fox
Chair
Rachel Bodkin-Fox is a passionate and experienced advocate for community engagement in all sectors – public, private, nonprofit, and for-benefit. Rachel holds a Master's in Public Administration with a Public Policy concentration from UNCW and a Bachelor of Science in Nursing from IUPUI. Rachel served two years as Director of the Building a Better Wilmington Campaign, where she produced and marketed films about the great work of the many nonprofits in Southeastern North Carolina. Prior to returning to graduate school, Rachel served as the Congressional District Leader for the ONE Campaign, an anti-poverty organization co-founded by Bono from U2, where she led the charge on requesting funding for programs benefiting the world's poorest across the globe. As a board member emeritus of the ONE Moms Advisory Council, Rachel participated in the 2011 ONE Mom's trip to Kenya and was showcased on ABC World News as "Persons of the Week". Rachel has served on numerous other nonprofit boards focused on local and global causes providing valuable strategic guidance in developing mission-driven content and initiatives to raise the nonprofits to new levels.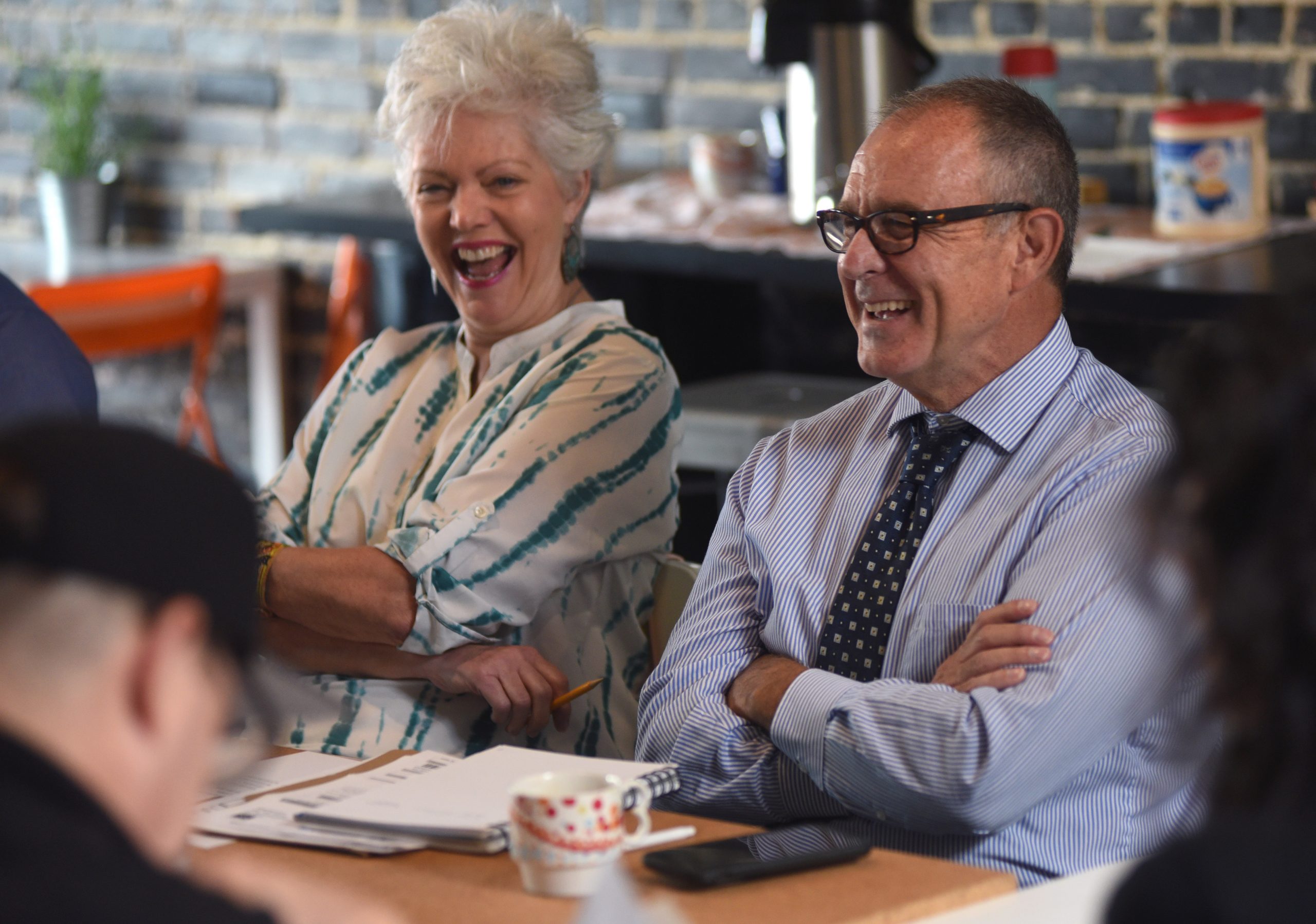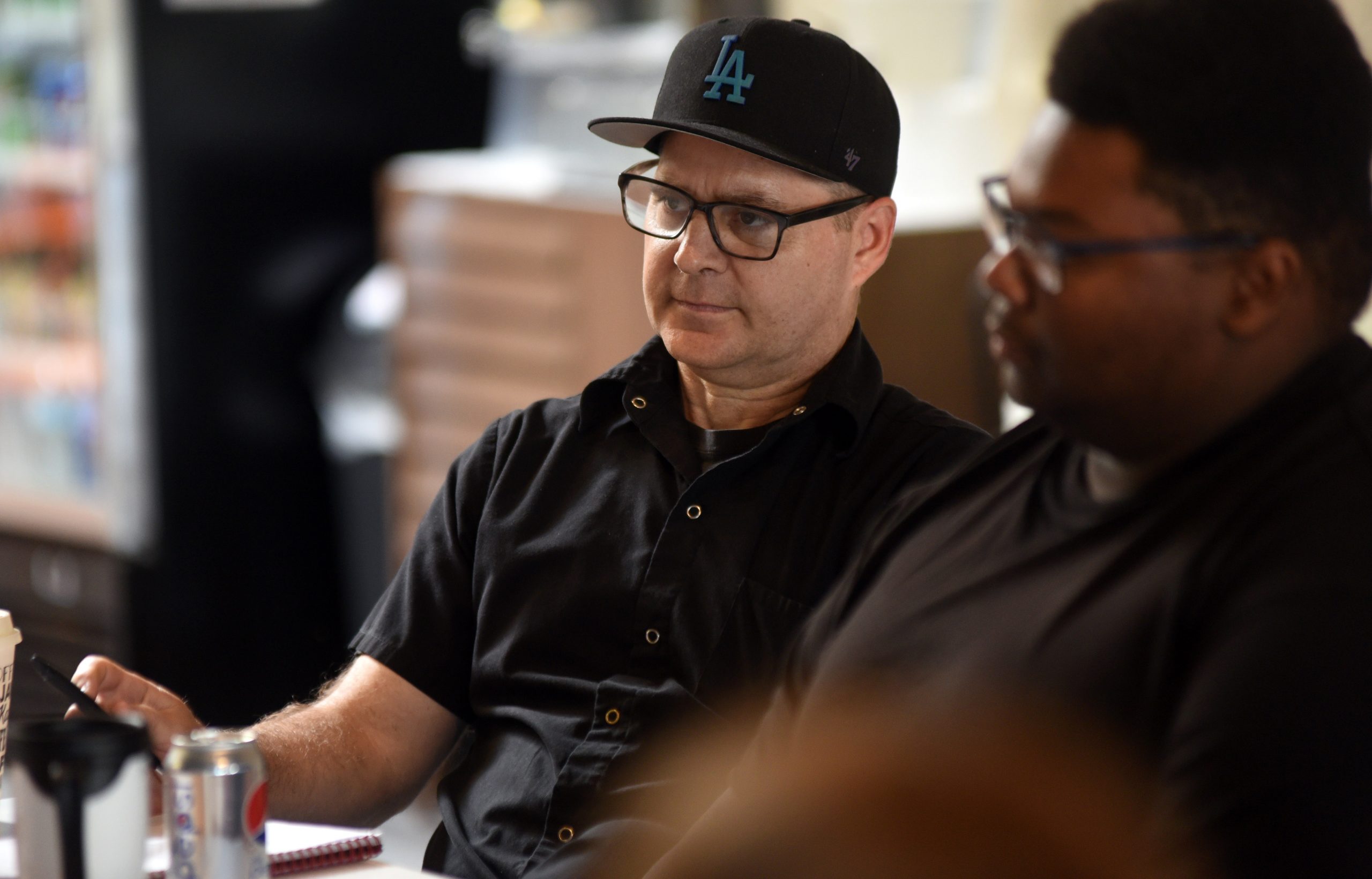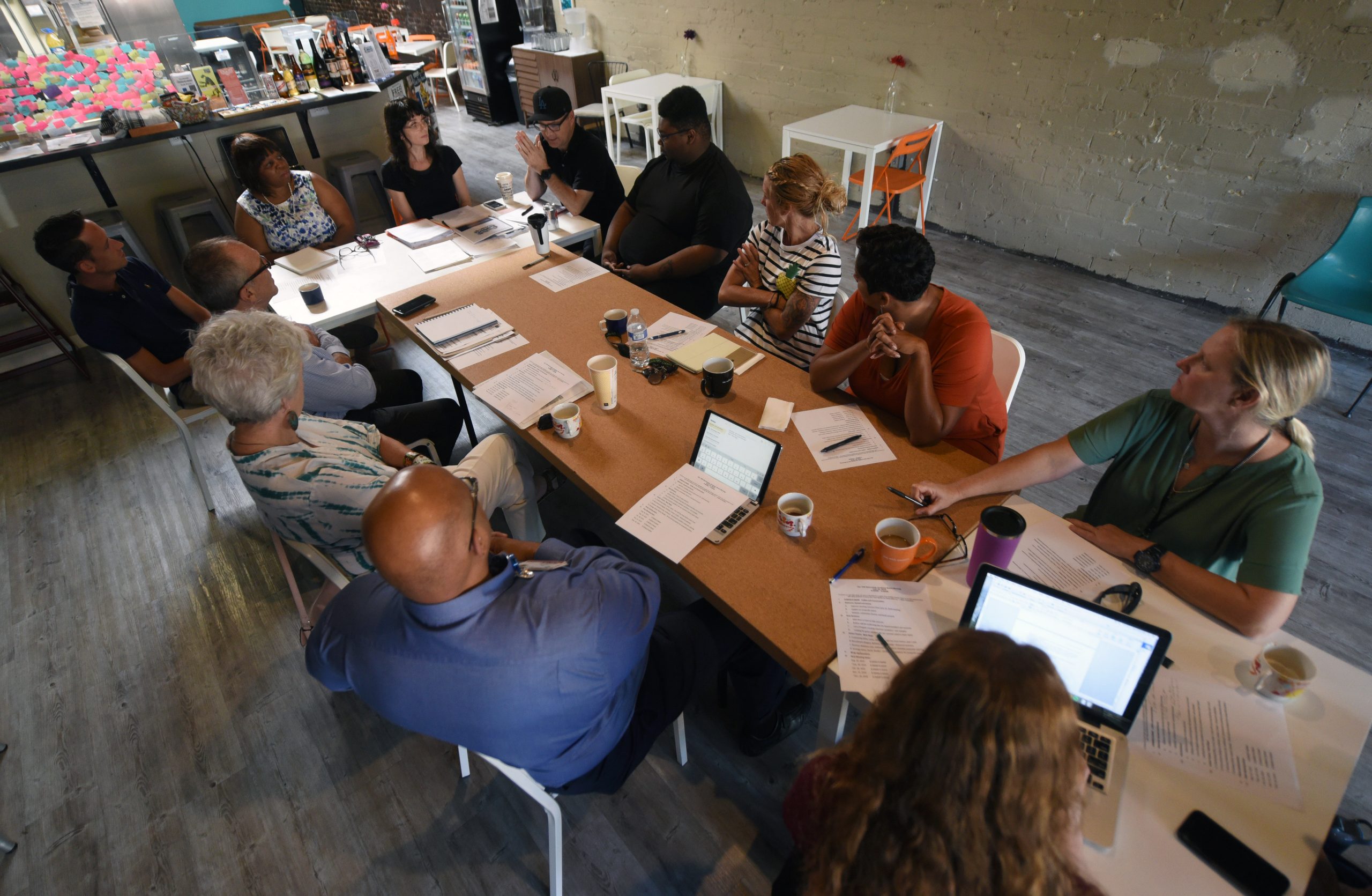 Randolph Fox
Randolph Fox has over 25 years of hands-on experience in restaurant business management, strategic planning, and leadership development. Randolph is a highly experienced General Manager working 10 years as an operator for an independent restaurant company and 13 years as General Manager with Darden Restaurants, a Fortune 400 company listed as the largest casual dining restaurant in the world. Randolph has led and developed diverse teams to new levels of success in the highly competitive restaurant industry across multiple markets. By maximizing financial targets, identifying deficiencies, and potential opportunities, he has created strong, positive work environments for increasing competitiveness, revenues, and customer service. Thriving in a fast-paced environment, Randolph has lead teams of 130+ to achieving regional best sales, guest counts and profits, while maintaining 5 million in annual revenues. Randolph has attended the Culinary Institute of Tuscany in Italy, team-building courses at The Disney Institute, completed "Embracing Leadership Excellence" at Rollins College, is a ServSafe certified proctor, and has impressively mentored and developed more than 20 hourly employees for management positions, with many advancing to General Manager. Randolph has a reputation for being a respected leader for the many teams he has managed, as seen from the numerous testimonials received by past employees and low turnover rates over the years.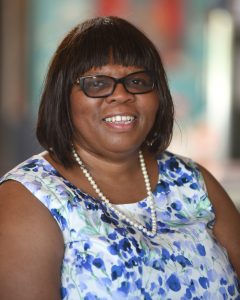 Regina Wooten
Vice-Chair
Regina Wooten is a native of Wayne County and has served for over 25 years as an educator. She received her undergraduate degree from UNC-Chapel Hill and her Master's of School Administration from UNC-Wilmington. She taught high school English, served as a lead teacher, and held various other professional roles within New Hanover County Schools. Regina served as the program coordinator for Wilmington Early College High School before becoming principal in the fall of 2015. Through her years of education experience, she has always felt that all students should have equal opportunity and access to education. Regina serves as the vice chair for the TFB Externship Academy Board of Directors.
Leroy Oakley
Treasurer
Leroy Oakley is a Wilmington native and frequent customer of The Foxes Boxes. He is like family for the Foxes bunch and cares deeply for the mission behind the restaurant. Leroy's professional background is in healthcare finance. He most recently worked as the chief financial officer for MedNorth Health Center but is currently retired. Leroy serves as the treasurer for the TFB Externship Academy Board of Directors.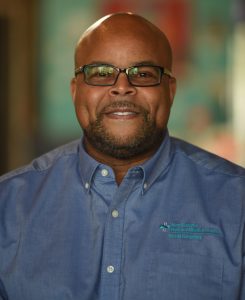 Joseph Conway
Joseph Conway received his bachelor's degree in church ministries and his master's degree in healthcare management. He has served as a pastor and music minister; a manager in environmental services housekeeping roles; a coach, a facilitator, a practitioner, and a trainer for a lean strategies department; and a chair as well as a co-chair for the New Hanover Regional Medical Center (NHRMC ) Employee Campaign. Joseph is a member of the American College of Healthcare Executives and previously worked six years in leadership positions in environmental services within the healthcare industry in various states. He now serves as the director of health equity and human experience for NHRMC here in Wilmington.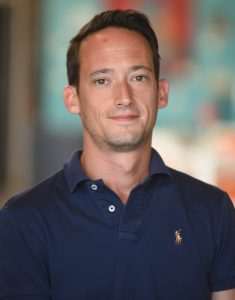 Anthony Eustace
Anthony Eustace has worked in corporate restaurants for most of his life. He managed California Pizza Kitchen for many years and also served as a California Pizza Kitchen corporate trainer. Now, he lives in Wilmington and works as an area sales manager for Performance Food Group, acting as the food sales representative for various restaurants including The Foxes Boxes. Anthony's work in the restaurant business, much like Randy's, is what the TFB Externship Program hopes for its externs.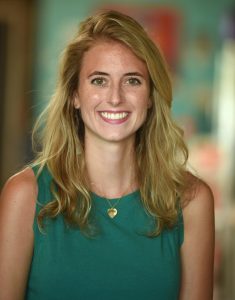 Emmy Gibson
Secretary
Emmy Gibson is a Wilmington native. She graduated from the University of North Carolina Wilmington's public health program. Emmy worked for several years at Coastal Horizons's rape crisis center and assisted therapeutic foster parents and children in foster care at Easterseals UCP. Currently, she serves as the young parent support program coordinator for Communities in Schools Cape Fear. It fills her heart with joy when young parents open up to her and confide in her their many joys and hardships. She met Rachel and Randy through mutual friends and community members, and they have collaborated ever since. Emmy serves as the secretary for the TFB Externship Academy Board of Directors.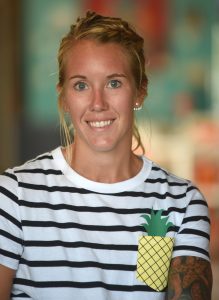 Brittany Perkins
Brittany Perkins received her bachelor's in recreation therapy from East Carolina University where she also was a collegiate miler. She currently works for the New Hanover Sheriff's Office as a counselor, using her talents with sports and athletics as a means to connect with at-risk youth. She was introduced to the Foxes due to mutual work with one of her clients at the Sheriff's department. Brittany enjoys running marathons and recently qualified for the US Olympic Trials in 2020.
Cindy Triplett
Cindy Triplett is a native of Virginia but has lived in Wilmington for many years. She has her background in social services. Currently, she serves as the youth intervention specialist for the New Hanover County Community Justice Services. Through this role, she works with two of The Foxes Boxes' externs—Devon and David. Cindy originally met Rachel and Randy when she referred a participant on her caseload to their program. She loves to travel and tries to always surround herself with kind people.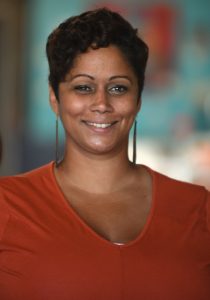 Jana Jones-Hall
Jana Jones-Halls graduated from Christopher Newport University and moved to Wilmington shortly after. While volunteering at the Church Without Walls, a local mission serving homeless individuals and families, she felt called to do something to advocate for underserved youth and their families. She joined the Americorps HandsOnSchools program as the community outreach coordinator at D.C. Virgo Preparatory Academy shortly after, encouraging greater parental involvement with their children's education. Jana has also worked as a middle school language arts teacher for the Friends School of Wilmington and as the executive director of Wilmington's Blue Ribbon Commission on the Prevention of Youth Violence. Now, she stays home to care for her sweet little one. She met Rachel and Randy while teaching during the summers at DREAMS of Wilmington and attended classes with Rachel for the Master's of Public Administration at the University of North Carolina Wilmington.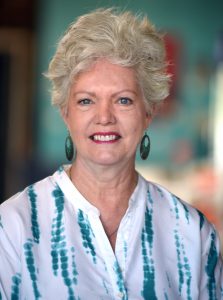 Kitty Yerkes
Kitty Yerkes is a South Carolina native and graduated from the University of South Carolina. She has lived in the Wilmington area for many years. Kitty has worked in fundraising development in the nonprofit marketplace in Wilmington, has served as the development director for Domestic Violence Shelter as well as Cape Fear Habitat for Humanity, and currently works for Cape Fear Museum of History and Science. Additionally, she has served as a board member of the Association of Professional Fundraiser (receiving the AFP Professional Fundraiser of the Year award), as the president-elect for Cape Fear Rotary Club, as a past member of Leadership Wilmington with the Chamber of Commerce, and as a sustaining member of the Junior League of Wilmington. Kitty is also a wife and mother of two.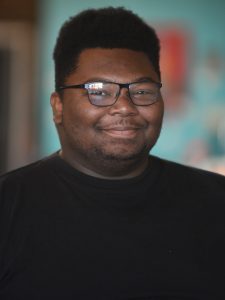 David Holloway
David Holloway is a native of Hamlet, N.C., but his family moved to Wilmington when he was just a toddler. He graduated from high school and transitioned into Cape Fear Community College shortly after. David is one of the star graduates of the TFB Externship Academy–showing the astounding difference that this program makes for the members of the community. Before working with the Foxes, he was not able to find a job. However, after completing the TFB program, David receives nearly every job that he applies for now. He is currently still working at The Foxes Boxes as well as for Aramark–saving up money to one day return to Cape Fear to finish his degree.